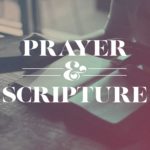 Scripture: Genesis 20 | I Peter 5
Prayer targets for October
1. Pray for the youth of Mercer County and for God to reveal the Youth Pastor He is calling to First Baptist.
2. Pray for God to protect, heal and lead in the marriages at First Baptist and Mercer County.
3. Pray for the salvation of the lost in Mercer County.
4. Pray for the churches of Mercer County.