Attention-

Cancellation Notice. – Due to zero temps and flu we are canceling Wednesday Night Live Adult classes, Collide youth and Kids Club this Wednesday Jan. 3rd. Spread the word and see you on

January 10th! Thanks and stay safe and warm out there!
Wednesday Night Live happens every Wednesday evening from 6:30-8:00pm. We have studies for adults, Nursery provided for infants-2 years old whose parents attend a Wednesday Night Bible Study, Kid's Club for ages 3 years old – 5th grade, Collide Youth Group for teens grade 6th – 8th, and Collide Bible Study for grades 9th – 12th. The Winter/Spring Session begins January 3rd – March 22nd.
Adult Studies
We seek to offer a variety of classes for many different interests/needs. All classes are free. Check out some of the classes offered during the Fall 2017 session.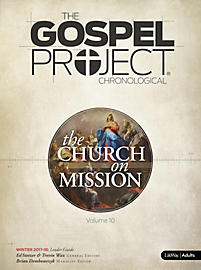 The Gospel Project—The Church on Mission-A study of the book of Acts-
F
eatures 13 Bible study sessions and easy-to-follow talking points for group time with an emphasis to respond in mission. This session's study is
The Church on Mission
, covering
The Spirit Who Empowers
(Acts) and
The God Who Sends
(Acts).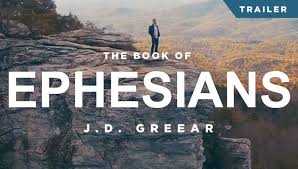 Women's Study—J.D. Greear study on Ephesians

—
Has it ever dawned on you that nothing has ever dawned on God?
He knew before the world began that His people would face hardship, so He gave us His Word. The Book of Ephesians is a survival manual—it equips believers to thrive in a world that hates the message of Jesus Christ. Paul the Apostle writes to encourage believers to live well—we've been lifted from the graveyard of sin and called to shout the gospel into the darkened world. Pastor and author J.D. Greear walks through the powerful words of Paul. In 9 sessions, J.D. digs into the text of Ephesians verse-by-verse and challenges believers to live out the gospel. If the people of your city, of your school, of your family are going to hear the gospel, it's going to be from your mouth. Encounter Ephesians, and get swept up into the story of Jesus.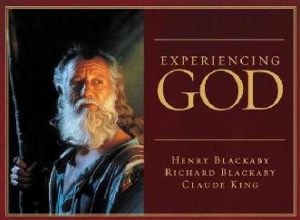 Steve Struble's Class—Experiencing God
Written by

Henry

Blackaby, Richard Blackaby, and Claude King, the Experiencing God Bible Study is based on the Experiencing God book, which has sold millions of copies worldwide. Through examination of biblical and contemporary illustrations, participants will understand and apply seven realities of experiencing God. Churches will be helped to better function as the body of Christ, as members understand how to experience God as a church.
Kids Club
Kids Club is
a high-energy, fun-filled, Christ-centered program where kids worship, serve, learn, and play together. All kids ages 3 years old through 5th grades are invited. A nursery is also provided for infants through 2 years old. For the teens, we offer Collide Youth Group. Kids grades 6
th
– 12
th
will enjoy snacks, fun games and most importantly they will learn what it means to know God personally through Jesus Christ. All classes and programs are open to the community so even if you don't attend church at First Baptist you are welcome to join our classes which are all FREE to attend. To register, please call the church office at 309-582-7812. Or follow these links
Collide
Wednesday nights are the perfect time for your teenager to connect with Christ and others who are seeking Jesus. Junior High meets in the fellowship hall from 6:30-8pm. High School meets in the Youth Room from 6:30-8pm and enters through the back doors of the church leading down that back stairwell behind the kitchen.