Wednesday Night Live happens every Wednesday evening from 6:30-8:00pm. We have studies for adults, Nursery provided for infants-2 years old whose parents attend a Wednesday Night Bible Study, Kid's Club for ages 3 years old – 5th grade, Collide Youth Group for teens grade 6th – 8th, and Collide Bible Study for grades 9th – 12th. Our Fall Session has ended. The Winter/Spring Session begins January 3rd – March 22nd.
Adult Studies
We seek to offer a variety of classes for many different interests/needs. All classes are free. Check out some of the classes offered during the Fall 2017 session.
"Staying in Love" by Andy Stanley
Couples Study – Facilitated by Pastor Seth Bowker & Denise Bowker
This study will be held in the lower
Enon Room #4
Oct 18th – Nov 8th
. This class is FREE to attend. With more than a thousand matchmaking services available today and new ones springing up all the time, finding a romantic match can be easier than ever. But staying together with the one you've found seems to be the real challenge. So, is it possible for two people to fall in love and actually stay there? Absolutely!
"Knowing God" by J.I. Packer
Open to everyone – Facilitated by Pastor Luke Dunn
This study will be held at the church. This class is FREE to attend. One of the top 50 books that have shaped evangelicals. J. I. Packer's classic has been an important tool to help Christians around the world discover the wonder, the glory and the joy of knowing God. Stemming from Packer's profound theological knowledge, Knowing God brings together two important facets of the Christian faith― knowing about God and also knowing God through the context of a close relationship with the person of Jesus Christ. Written in an engaging and practical tone, this thought-provoking work seeks to transform and enrich the Christian understanding of God. Explaining both who God is and how we can relate to him, Packer divides his book into three sections: The first directs our attention to how and why we know God, the second to the attributes of God and the third to the benefits enjoyed by a those who know him intimately. This guide leads readers into a greater understanding of God while providing advice to gaining a closer relationship with him as a result.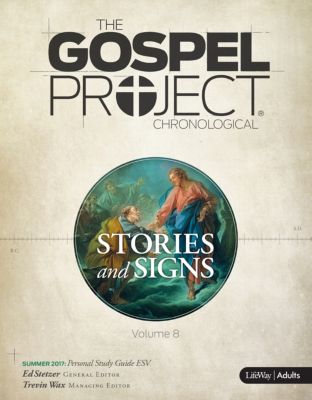 "Stories & Signs" by The Gospel Project
Open to everyone – Facilitated by Kevin & Pam Ricke
This study will be held at Kevin & Pam's home at 1100 S College Ave, Aledo. This class is FREE to attend and features 13 Bible study sessions which cover Jesus the storyteller reviewing his Parables as well as Jesus the Miracle worker which will cover the miracles of Jesus.
"Financial Peace" by Dave Ramsey
Open to everyone – Facilitated by Chris & Beth Whitenack
This study will be held at the church. This class is $99 for the kit. During the class you will find out how to: Make a budget that you will understand and actually use. Get out of debt and stay that way. Communicate with your spouse about finances. Invest with confidence and Change your financial future. All presented in a fun and entertaining way. If you have questions see Class leaders, Chris or Beth Whitenack. This class can be life changing!
Kids Club
We offer a high-energy, fun-filled, Christ-centered program where kids worship, serve, learn, and play together. Last fall, we started

"The Gospel Project" curriculum.

All kids ages 3 years old-5th grade are invited

to join us for this super fun session where we will discover that "God Delivers."
If you have an iPhone or iPad you can download the
Family App
to get the Bible memory music & Devos about the lessons we're learning in Kids Club. This session you'll want "God Delivers." Apps costs $1-3 depending on your device.
If you have kids participating in Kids Club this fall, here's what you need to know:
Each family is asked to provide at least 40 individually wrapped pre-packaged snacks and bring by Sept. 13th and leave them in the designated snack baskets. Snacks need to be nut-free. Here are some suggestions: Fruit Snacks, Fruit Roll-ups, Chips, Crackers, Cookies, etc.

This session kids will be memorizing their verses through song during Kids Club. Copies of their memory verses will be available at Kids Corner throughout the session. Kids will recite the verses by song on Reward Night (Nov. 8th) for prizes at the prize table.
Theme & Party Nights this session are:
September 27th- Kids are invited to dress the part for Wild & Wacky Night.

October 25th- Kids in the K-5th grade crews will need to dress for the weather for our Harvest Party. Pre-k will stay inside. *No costumes please.

November 8th- This is our last night of the session and it's Reward Night. Kids will recite their verses that they've been learning by song for prizes at the Prize Table.

Collide
Wednesday nights are the perfect time for your teenager to connect with Christ and others who are seeking Jesus. Junior High meets in the fellowship hall from 6:30-8pm. High School meets in the Youth Room from 6:30-8pm and enters through the back doors of the church leading down that back stairwell behind the kitchen. Connect with us on: