We are passionate about spreading the Gospel near and far as we: care for local families through special mission projects and Safe Families, support our local food pantries, support mission work on college campuses through CRU, reach the underprivileged in the Quad Cities through One-Eighty, and work with mission organizations around the world, sending mission teams to Bolivia, Nicaragua, and working closely with our friends in El Salvador.
Local Missions
The Church has been working on a special project:
Ruska's Renovation
. There is a family in our church that is currently living in a trailer in Joy that is literally falling apart. God has placed on many hearts to help this family; so we've taken on the project of providing them a new home with new furnishings! God is moving mightily to provide for this family and we are excited to be a part of His work. Updates can be found on the Ruska's Renovation
page by
clicking here
; take a minute to check it out!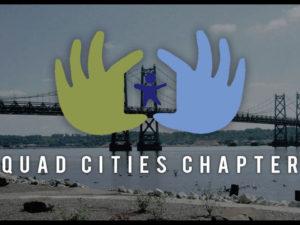 Safe Families for Children
Safe Families for Children
provides much needed support for parents in crisis, giving them time to get back on their feet while their children are cared for in a safe and loving environment. Volunteers who host children and support parents are known as host families and are recruited from a large network of faith communities. Families in crisis, or a family in need, willingly place their children with a safe, loving and thoroughly screened volunteer host family for a short period of time. They can reunite with their children at any time. Both the family in need and the host family participate voluntarily, with no compensation or expectation of adoption. The trust built between the family in need and the host family is central to the Safe Families program. It's at the heart of creating a safe haven for children and a support network for the family in need. After the hosting arrangement ends, Safe Families' goal is for the two families to remain in contact, further reducing social isolation and providing ongoing support. If you are interested in knowing more about Safe Families, please contact Myron or Kelly Higgins. Check out this
video
for more information.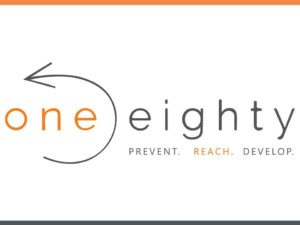 One-Eighty
One Eighty
exists to bring hope, love and opportunity to people and communities impacted by crisis, poverty, or addiction. Check out this
video
that tells the One-Eighty story.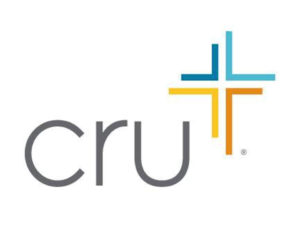 CRU (Campus Crusade for Christ)
CRU's
purpose is helping to fulfill the Great Commission in the power of the Holy Spirit by winning people to faith in Jesus Christ, building them in their faith and sending them to win and build others; and helping the Body of Christ do evangelism and discipleship.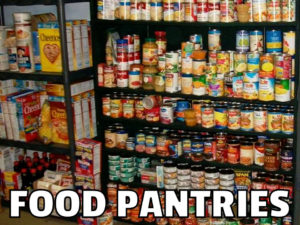 Food Pantries
180 Zone Food Pantry that was in Joy, IL has been moved to the Keithsburg City Hall (302 14th St, Ketihsburg). The Pantry in the west end of our county is open the fourth Saturday of every month from 9:00am-11:00am.
Churches of Mercer County Food Pantry is a non-profit organization supported by churches in Mercer County. It is located at 1200 S College Ave, Aledo and is open Tuesday evenings from 5:30-7:30 and Fridays from 8:00am-12:00pm.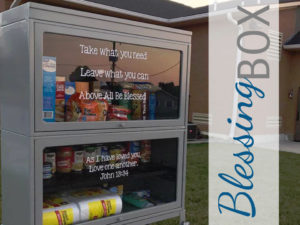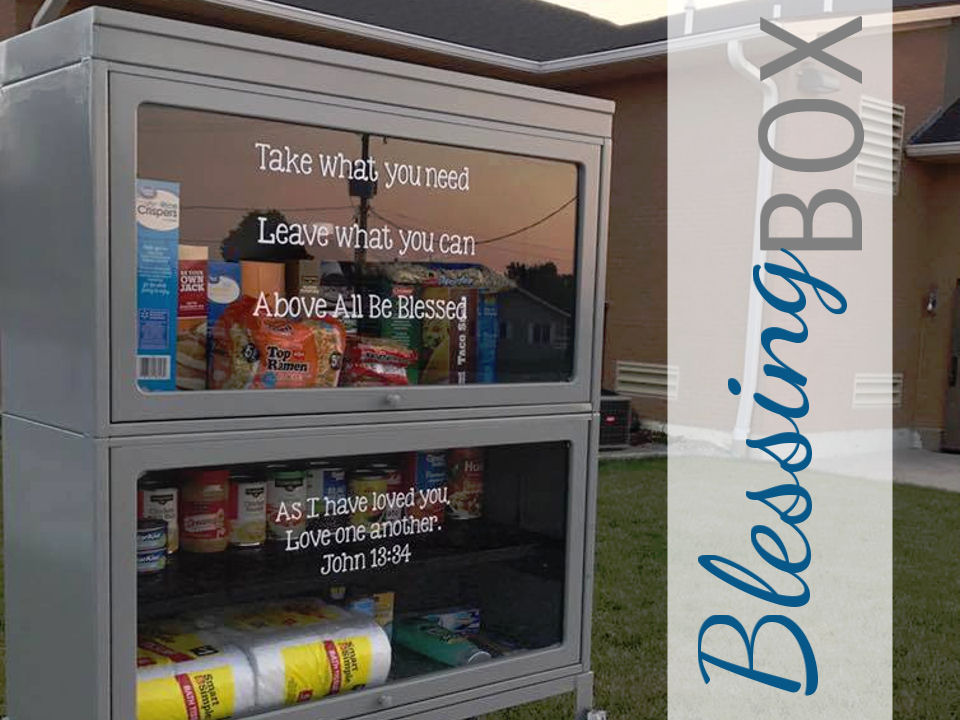 Blessing Box
First Baptist Church has a blessing box located in the back of the church. This emergency cupboard is stocked with necessities for those who find themselves in a moment of need. Take a look when you get a chance & feel free to add to it when there is a need! If you or someone you know is in need, please come take what you need.
Mission Trip to El Salvador 2017
This year the church took 14 adults to El Salvador to minister to children and adults. We have a faithful partner in Rigoberto our missionary, who
helps coordinate our trip and place us where the gospel needs to be
spread. We visited 4 churches and 3 schools and spoke to over 500
children and countless adults. We were also able to do a few work
projects and visit some of the churches that have been using the support
from First Baptist to update their facilities. These projects range from tearing out walls and making more room for worship to installing real restrooms. The progress and changes are a blessing to all those in the communities we serve.