Welcome
Sunday Mornings
Sunday School at 9am: We offer Sunday School classes for all ages to make connections and go deeper in the Word. We have a nursery for kids 2 and younger, several adult classes, a High School class (behind kitchen), a Jr. High class (last room on the right in the downstairs hall), 3rd-5th grade class (first room on the right in the downstairs hall), a 1st-2nd grade class (left room inside Fellowship Hall), and a Pre-k-K class (right room inside Fellowship Hall). No need to sign up. Just check-in upstairs and head to class.
*Parents need to pick-up kids at 10am.
Kids Worship at 10:15am: Kids ages 3-5th grade check-in outside the sanctuary and sit with their families until they are dismissed during the third song out the back of the sanctuary. *Please present your security tag at pick-up in the Fellowship Hall immediately following service.
Kids Club
Winter/Spring '23 Kids Club Details
Kids ages 3 through 5th grade are invited to join us for the Winter/Spring '23 session of Kids Club at FBC, Aledo, IL on Wednesdays from 6:30-8:10pm starting Feb. 1st-March 29th. *No Kids Club March 15th- A Family Night at Elevate Trampoline Park is planned that evening. Details TBA
If your kiddos attended in the fall, they're already registered! New friends are invited to join anytime! Please have them register below.
What's Kids Club?
It's a bunch of fun, that's what it is! Kids are learning about the life and ministry of Jesus from Gospel Project and will have a great time playing games, engaging in Bible activities, eating yummy snacks, and making friends in their crews.
Winter/Spring '23 Service Project
Kids Club is "pet themed" this year so we are raising money for Mercer County's Fur-ever Friends who help homeless animals in our community. Kids Clubbers are encouraged to raise $350 by March 22nd to earn an extra 10 points at the prize shop. *Pre-k Crews will earn an extra surprise in their prize bag. Bring your money donations each week and place in the BIG dog treat box on the stage. Checks may be payable to FBC with "Fur-Ever Friends" in the memo. Thanks for your help!
Bible Memory Challenge
Pre-K-1st Grade Crew Verse (Prize bag on Prize Night)
Psalm 40:5 *Kids practice by song in class.
"Lord my God you have done many things; your wondrous works and your plans for us, none can compare with you."
2nd-5th Grade Crew Verses (10 Points at the Prize Shop)
Colossians 1:16 (NIV)
"For in him all things were created: things in heaven and on earth, visible and invisible, whether thrones or powers or rulers or authorities; all things have been created through him and for him."
Bonus Points: Take-Home Pages
Kids Clubbers will take a journal page home each week based on what they learned that night at Kids Club. These pages can be returned to their crew leaders the following week to earn 2 extra points to spend at the Prize Shop on the last night. Families (or a parent) are encouraged to read the Bible Story summary with their child and discuss/answer the questions together. *Parents, please sign-off on the page before your kiddo returns it (initials on top are fine).
*Crews 1-4 have the "younger kids activity page" and crews 5-8 have the "older kids activity page."
**There are six pages total so K-5th grade kiddos can earn up to 12 extra points for the prize shop by returning all six. Pre-k kiddos will earn extra candy prizes in their goody bags.
Kids Club Theme Nights:
Feb. 15th: Birthday Bash – We're celebrating EVERYBODY's birthday with fun, games, goody bags, and a special treat. We're also having a special guest performance by T.J. Regul The Quad City Magician. Your kids don't want to miss. Parents are welcome to stay and watch from 6:30-7:15pm in the parent section (chairs in the New Addition).
Mar. 1st: Nerd Night – This is a regular lesson night but kids and crews are encouraged to get their nerd on for some silly fun! *Kids & Crew who dress the part will go home with a box of nerds.
Mar. 15th: No Kids Club – Family Night at Elevate. Details TBA.
Mar. 29th: Spot's Prize Shop – We're ending the session with a fun night and the Prize Shop is back! Kids will use their Bible Memory & Bonus points in the shop.
Thank you for sharing your families with us. Please don't hesitate to contact me if you have any questions or concerns.
Children's Pastor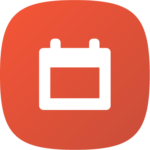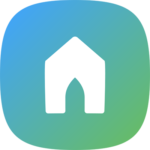 We know you are super busy with all the things so there are several ways to stay updated on what's happening in the FBC Kids Ministry.
Remind (Text Reminders)
If you'd like text reminders, send the following messages to 81010:
Kids Club: @e7h9b2
Kids Worship/Sunday School: @c4c2fa8
Nursery Families: @kee2d6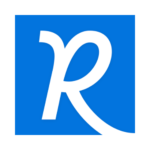 Church Center App
This is a really cool app for your smartphone that you can use to sign-up, add new people, cancel, look up info, etc. Here's how to get it: Search for "Church Center" in your app store and make First Baptist Church, Aledo, Il your church. Done! *All registration links are attached to this app so take the guess work out of how to sign-up for stuff & add it today! Reminders are sent via email so make sure we have your most current email.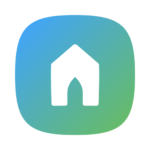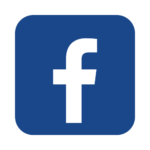 Instagram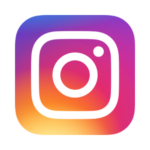 "Jesus said, "Let the little children come to me and do not hinder them,
for to such belongs the kingdom of heaven." Matthew 19:14 ESV