Welcome
Thank you for sharing your families with us. Please don't hesitate to contact me if you have any questions or concerns.
Children's Pastor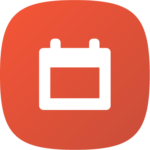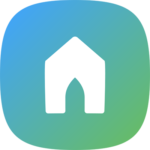 "Jesus said, "Let the little children come to me and do not hinder them,
for to such belongs the kingdom of heaven." Matthew 19:14 ESV
Sunday Mornings
Worship at 8am: Nursery & Kids Worship are not offered during this service.
Sunday School at 9am: (Nursery-5th Grade Classes) Please continue to use the side lobby door to check-in kiddos before Sunday School. Once kids are checked in, please take Pre-k -1st grade to the Fellowship Hall and 2nd-5th grade will go to the Refuge Student Room or back yard. *A volunteer must be present at all locations before leaving your kiddos. Pick-up is in the Fellowship Hall at 10am.
Family Worship at 10:15am: Nursery for kids ages 2 and younger, and Kids Worship for kids ages 3-4th grade. Please enter the side lobby door to check-in as a family from 10-10:15am. Kids attending Kids Worship (Ages 3-4th grade) will sit with their families in the sanctuary until they are dismissed before the sermon. *Kids will be dismissed out the lobby door in the back of the sanctuary. Pick-up will be as usual in the Fellowship Hall in the basement. Please bring you security labels with you to pick-up kids.
Cry Room/Nursing Room: These rooms are located in the upstairs hallway. The Enon room (last classroom on the right) is available for a cry room. The Student Ministry Room (last room on the left) is available for nursing mothers.
Kids Club
We have Kids Club for kids ages 3 years through 5th grade. Kids Club kids will be diving into the gospels with Gospel Project, playing games, engaging in activities, making friends, enjoying yummy snacks, and having lots of fun on theme nights. Your kids won't want to miss learning all about Jesus and his life.