Wednesday Night Live is a series of classes & programs for the whole family designed to help you connect with others and grow in your faith. WNL takes place at First Baptist Church Aledo (800 NE 6th Ave) each Wednesday night from Sept. 22nd through Nov. 17th, 2021 from 6:30-8pm. WNL is open to the public so feel free to invite your friends and their families to join us. WNL is FREE to attend!
All nursery, kids, and youth check-in as a family in the church foyer from 6:15-6:30pm. We will have Kids Club for kids ages 3 years through 5th grade, Refuge for students 6th-8th grade and classes for adults. High School students are invited to attend the adult WNL classes. High School Refuge will continue on Sunday evenings from 6-8pm.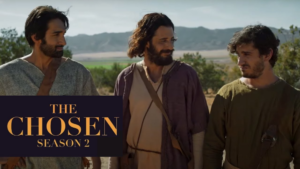 The Chosen – Season 2
The Chosen is multi-season online drama series about the life of Christ. The second season focuses on the beginning of Jesus' public ministry and what happens as word of his ministry begins to spread.
The Chosen will be led by Steven & Felicia Bonynge & Kevin & Pam Ricke. The Chosen study is open to all adults and high school students.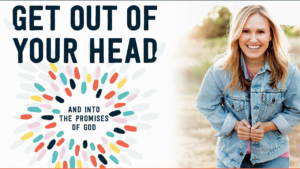 Get Out of Your Head
"Get Out of Your Head" is a women's study of Philippians by Jennie Allen. This study will be led by Kady Hofer.
Are your thoughts holding you captive? Jennie Allen knows what it's like to swirl in a spiral of destructive thoughts, such as I'll never be good enough. Other people have better lives than I do. God couldn't really love me. But Jennie also knows we don't have to stay stuck in toxic thinking patterns. As she discovered, God built a way for us to escape that downward spiral. Freedom comes when we refuse to be victims to our thoughts and realize we have already been equipped with power from God to fight and win the war for our minds.
In Get Out of Your Head, Jennie takes groups on a study in Philippians, inspiring and equipping us to transform our emotions, our outlook, and even our circumstances by taking control of our thoughts. When we submit our minds to Christ, the promises and goodness of God flood our lives in remarkable ways. It starts in your head. And from there, the possibilities are endless.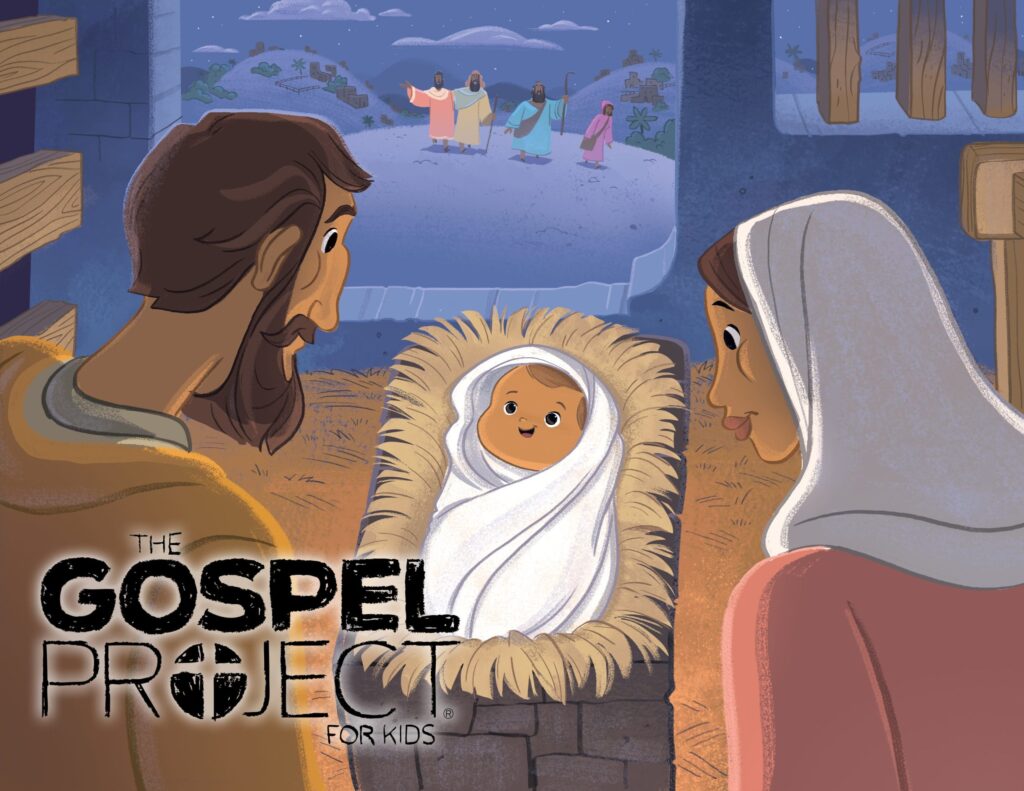 Kids Club
We will have Kids Club for kids ages 3 years through 5th grade. Kids Club kids will be diving into the gospels with Gospel Project, playing games, engaging in activities, making friends, enjoying yummy snacks, and having lots of fun on theme nights. Your kids won't want to miss learning all about Jesus and his life as a kid.
Kids Club Theme Nights:
Sept. 29th: Spirit Night & Nachos (Wear your fave team or school shirts)
Oct. 13th: Silly Glasses Night (Don't worry, we'll provide the glasses)
Oct. 27th: Glow Party (Wear neon and be prepared to have load of fun)
Nov. 17th: Christmas Shop (Kids will take their Bible memory points and show for gifts for their families & maybe something special for themselves)
Service Project: Blessing Box
Kids will each earn extra shopping points to spend on themselves or their family/friends if they bring 800 food pantry items for the FBC Blessing Box. Suggested Food: Spaghetti Sauce, Canned Meat, Noodles, Canned Vegetables, Toilet Paper, Soup, & Boxed Meals
At-Home Reading Challenge- If kids turn these back in by Nov. 17th, they will earn extra shopping points at the Christmas Shop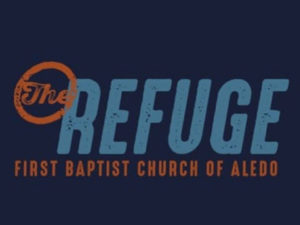 The Refuge
The Refuge Student Ministry on Wednesdays is for students 6th-8th grade. High School students are invited to attend the adult WNL classes. High School Refuge will continue to meet on Sunday evenings from 6-8pm.
Our goal is to make Refuge a safe place for all students to come and be themselves. Life throws us a lot of crazy storms but everyone needs a place to take Refuge from the storm. Our Refuge verse is Psalm 18:2 "The Lord is my rock and my fortress and my deliverer, my God, my rock, in whom I take refuge, my shield, and the horn of my salvation, my stronghold."
The Refuge staff and adult leaders work hard to greet and talk to every student that comes through the doors. We have adult leaders reaching out to the Refuge students for prayer, encouragement, and bible verses through the week. Bring your Bible, get ready for some games and enjoy the snacks as you come to the Refuge to hangout.
Are you new to The Refuge? Please take a moment to sign-up.