Wednesday Night Live happens every Wednesday evening from 6:30-8:00pm. We have free studies for adults, Nursery provided for infants-2 years old whose parents attend a Wednesday Night Bible Study, Kid's Club for ages 3 years old – 5th grade, and The Refuge for teens grade 6th – 12th.
The Fall Session goes from September 4th through November 20th.
All classes and programs are open to the community so even if you don't attend church at First Baptist you are welcome to join our classes which are all FREE to attend.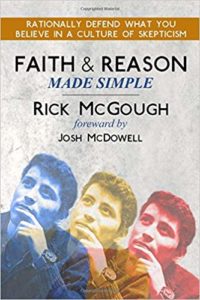 "Defending Your Faith – Faith & Reason Made Simple" by Rick McGough

**This Class is Full**
Rick McGough will teach on Sept. 4 & 11th and then Pastor Luke will continue teaching the class after that. This study is designed to simplify the complex issues of apologetics in order to equip believers of all ages to better defend their faith in the midst of this skeptical culture we live in.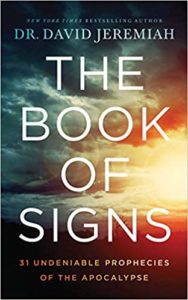 "The Book of Signs: 31 Undeniable Prophecies of the Apocalypse" by David Jeremiah
"The end times." "The apocalypse." "The day of judgment." Terms such as these are both fascinating and frightening for any student of God's Word. They point to key questions people have wrestled with for centuries, including:  What does the Bible tell us about the future?  How much can we understand about biblical prophecy and its application in our lives?  What signs and signals will precede the end of everything as we know it?  Which of those signs and signals have already come to pass, which are we experiencing now, and which are still to come? In this landmark collection, bestselling author Dr. David Jeremiah offers answers to these questions and much more. Drawing from decades of experience as one of the world's most-respected Bible teachers, Dr. Jeremiah has updated content from previously published works in addition to writing new material on a wide variety of subjects. The result is a truly epic and authoritative guide to biblical prophecy—a must-have resource for Christians seeking to navigate the uncertainties of the present and embrace God's promises for the future.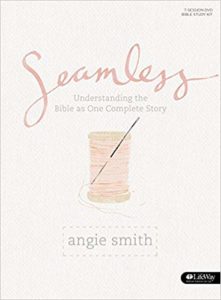 "Seamless" by Angie Smith
Seamless will help you move forward with confidence in your understanding of Scripture. Each week of study features key information that ties all of scripture together into the seamless truth of the gospel message and is accompanied by maps, general Bible facts, and word studies. Seamless covers the people, places, and promises of the Bible, tying them together into the greater story of Scripture. Participants in this study will gain an overarching understanding of the fundamental layout and meaning of the Bible.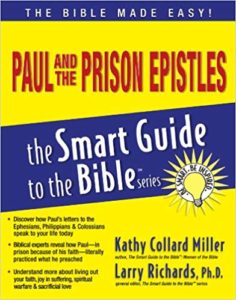 "Paul & The Prison Epistles" by Kathy Collard Miller and Larry Richards
Paul and the Prison Epistles is another book in the exciting Smart Guide to the Bible series that is a revolutionary commentary designed to uncomplicate the Bible. You'll discover how Paul's letters to the Ephesians, Philippians and Colossians speak to your life today. Biblical experts reveal how Paul – in prison because of his faith literally practiced what he preached. And, you'll gain an understanding about living out your faith, joy in suffering, spiritual warfare & sacrificial love.
Kids Club & The Refuge
Kids Club is
a high-energy, fun-filled, Christ-centered program where kids worship, serve, learn, and play together. All kids ages 3 years old through 5th grades are invited. A nursery is also provided for infants through 2 years old. The Refuge
is a place where we want to IGNITE your pre-teen/teen to live out their relationship with Jesus. All youth grades 6th through 12th are invited to join us.
There will be a Bus Shuttle this school year for Kids Club and The Refuge. Bus riders will be required to pre-register before riding the bus. Join our Facebook page for bus updates: "Wednesday Night Live Bus Shuttle (First Baptist, Aledo)."
Bus Schedule: Please be flexible as there may be delays
New Boston Elementary: 5:20pm – 5:30pm/8:40pm – 8:50pm
Keithsburg Park by Casey's: 5:40pm – 5:45pm/8:20pm – 8:30pm
Joy Park Bus Stop: 5:55pm – 6:00pm/8:10pm – 8:15pm
Aledo YMCA front door: 6:05pm – 6:10pm /8:10pm – 8:15pm
Buttonwood Aledo Office: 6:15pm – 6:20pm/8:05pm – 8:10pm