Due to current world events, Wednesday Night Live has been cancelled for the remainder of the Winter/Spring Session.
Wednesday Night Live happens every Wednesday evening from 6:30-8:00pm. We have free studies for adults, Nursery provided for infants-2 years old whose parents attend a Wednesday Night Bible Study, Kid's Club for ages 3 years old – 5th grade, and The Refuge for teens grade 6th – 12th.
All classes and programs are open to the community so even if you don't attend church at First Baptist you are welcome to join our classes which are all FREE to attend.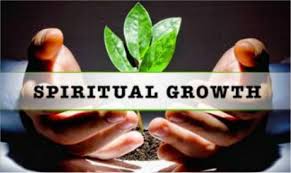 Spiritual growth. What is it? How does it happen? In this fun, interactive class we will explore four priorities that will ignite spiritual growth for any Christian; what we believe and why, Spiritual practices, practical applications, and next level ideas for any and all believers to keep growing spiritually. Men and women, young and old(er), married or single, all are invited and encouraged to learn and grow together with us.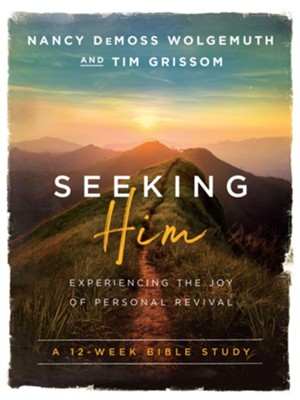 "Seeking Him-Experiencing the Joy of Personal Revival"
Seeking Him is a Bible study that helps you move forward in the faith by casting your gaze upon God—the key to personal revival. When you encounter God, the revival that comes is not just an emotional touch; it's a complete transformation, one that happens in your heart and spills out into your home, church, and world. In this 12-week interactive study on personal revival, you'll move step by step toward true joy in the Lord. Each week covers a critical concept or step for spiritual transformation, some topic include: Humility, Repentance, Grace: Holiness,: Obedience, Forgiveness, The Spirit-filled life: and more.
Seeking Him is grounded in the gospel and gets you into Scripture, moving you through the portions verse-by-verse. Each week includes five days of individual study, questions for group discussion and interaction, testimonies of changed lives, and 'Making it Personal' questions and exercises. God says that if you seek Him you will find Him. Don't wait. Lay hold of the promises and instruction He provides and find that His grace sustains you to know Him, love Him, and have true and abundant life in Him, starting today.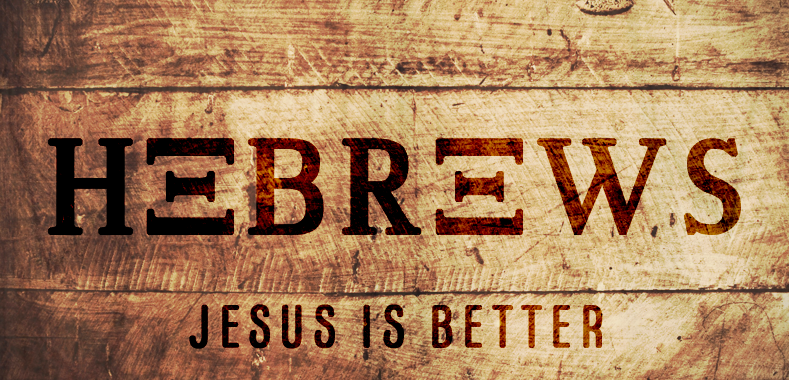 "The Book of Hebrews"
"…let us hold firmly to the faith we profess." Hebrews 4:14.
If you are like many people, Scripture passages from Hebrews are among some of our favorites, yet maybe you've never really studied the entire book. We will take this upcoming Wednesday Night Live session to do just that. All you'll need is your Bible, a desire to learn more about Jesus, some colored pens, and a notebook.
This class is for women at all levels of faith. We'll discover why Jesus is better; better than angels, better than Moses, better than the Old Testament priesthood, etc. And we'll be encouraged and strengthened to press on and persevere through the trails in our own lives through our identity in Christ Jesus as we grow in our knowledge of God through our diligent study of the book of Hebrews. Contact Sheri Olson at 309-206-9585 for more information.
Kids Club & The Refuge
Kids Club is
a high-energy, fun-filled, Christ-centered program where kids worship, serve, learn, and play together. All kids ages 3 years old through 5th grades are invited. A nursery is also provided for infants through 2 years old. The Refuge
is a place where we want to IGNITE your pre-teen/teen to live out their relationship with Jesus. All youth grades 6th through 12th are invited to join us.
There will be a Bus Shuttle this school year for Kids Club and The Refuge. Bus riders will be required to pre-register before riding the bus. Join our Facebook page for bus updates: "Wednesday Night Live Bus Shuttle (First Baptist, Aledo)."
Bus Schedule: Please be flexible as there may be delays
New Boston Elementary: 5:20pm – 5:30pm/8:40pm – 8:50pm
Keithsburg Park by Casey's: 5:40pm – 5:45pm/8:20pm – 8:30pm
Joy Park Bus Stop: 5:55pm – 6:00pm/8:10pm – 8:15pm
Aledo YMCA front door: 6:05pm – 6:10pm /8:10pm – 8:15pm
Buttonwood Aledo Office: 6:15pm – 6:20pm/8:05pm – 8:10pm