Wednesday Night Live happens every Wednesday evening from 6:30-8:00pm. We have free studies for adults, Nursery provided for infants-2 years old whose parents attend a Wednesday Night Bible Study, Kid's Club for ages 3 years old – 5th grade, and Collide Youth Group for teens grade 6th – 12th.
The Fall Session goes from September 4th through November 20th.
All classes and programs are open to the community so even if you don't attend church at First Baptist you are welcome to join our classes which are all FREE to attend.
Adult Studies
Adult classes have not been set for the Fall 2019 Session. Below are the classes offered last session.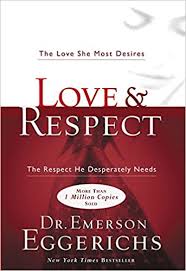 "Love & Respect Marriage Study"
Discover the single greatest secret to a successful marriage. Psychological studies affirm it, and the Bible has been saying it for ages. Cracking the communication code between husband and wife involves understanding one thing: that unconditional respect is as powerful for him as unconditional love is for her. It's the secret to marriage that every couple seeks, and yet few couples ever find. Today, you and your spouse can start fresh with the ground-breaking guidance that Dr. Emerson Eggerichs provides in this study. His revolutionary message, is for anyone: in marital crisis…wanting to stay happily married…who's feeling lonely. Using Dr. Eggerich's breakthrough techniques, couples are achieving a brand-new level of intimacy and learning how to: Stop the Crazy Cycle of conflict – initiate the Energizing Cycle of change – enjoy the Rewarded Cycle of new passion. And if you'll take this biblically based counsel to heart, your marriage could be next!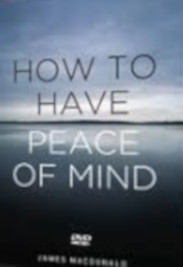 "How to Have Peace of Mind/I Am-Finding Your Identity in Christ" DVD Study by James MacDonald
All of humanity wants peace of mind—but actually having it is elusive. True peace of mind, found only in Jesus Christ, first requires getting rid of the things that get in the way of what He longs to provide. Identify what needs to be rejected and removed, in order to experience the peace that passes all understanding. And discover how you can have joy in every circumstance, as you rest in the confidence that God is doing what is best. Followed by: "I Am- Finding Your Identity in God" Having a proper sense of who God is, what He has done, and what He will do for you will transform everything about you. It is the only way to see yourself and your circumstances clearly. When you know Him as your identity, your Deliverer, your Savior, and your Victory, you can take who you are and where you are and fold them under His protection. As God miraculously teaches the Israelites, so He will teach you—you are intimately known and loved by the Great I AM who is in control of everything. And that changes everything.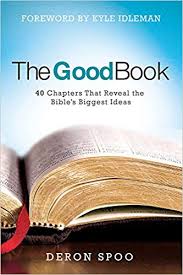 Women's Study "The Good Book" by Deron Spoo
The Good Book is a user-friendly guide to the Bible's biggest ideas. The Good Book appeals to those who already love and read the Bible regularly as well as to those who are just beginning their Christian journey. The Good Book: Explains the major themes of Scripture to those who want to know more about God, Jesus, and the core beliefs of Christianity; gives new believers an overview of the Bible and lays a framework to help them understand Scripture passages; helps longtime Christians rediscover the basic themes of Scripture and experience these truths in a new way.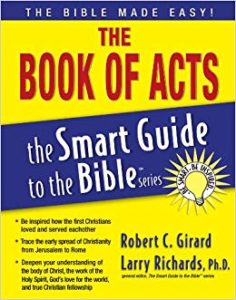 Women's Study "The Book of Acts – the Smart Guide to the Bible Series" by Robert Girard
We'll cover the second half of Acts in the winter/spring WNL session. The early church was filled with Christians who had seen Jesus, and who were committed to telling His story for the benefit of future generations of God's family. The Smart Guide to the Bible: The Book of Acts connects you to the people and events that shaped the church as we know it today. You'll be inspired-and equipped-to love and serve one another as Christ intended. Be Smart About: Evangelism, The Holy Spirit, True Christian Fellowship, Daily Walk & Talk, The Body of Christ, The Origins of the Church, Perseverance & Persecution, and more!
Kids Club & Collide Youth Group
Kids Club is
a high-energy, fun-filled, Christ-centered program where kids worship, serve, learn, and play together. All kids ages 3 years old through 5th grades are invited. A nursery is also provided for infants through 2 years old.
Collide Youth Group is a place where we want to IGNITE your pre-teen/teen to live out their relationship with Jesus. All youth grades 6th through 12th are invited to join us.
Registration has not yet begun for the 2019 Fall Session.