Wednesday Night Live is a series of classes & programs for the whole family designed to help you connect with others and grow in your faith. WNL takes place at First Baptist Church Aledo (800 NE 6th Ave) each Wednesday night from September 6th – November 8th from 6:30-8pm.
WNL is open to the public so feel free to invite your friends and their families to join us. All classes and programs are free. Along with these classes, we offer Nursery (infant-2years) Kids Club (3 years old through 5th grade). All nursery and kids check-in as a family in the church foyer from 6:15-6:30pm.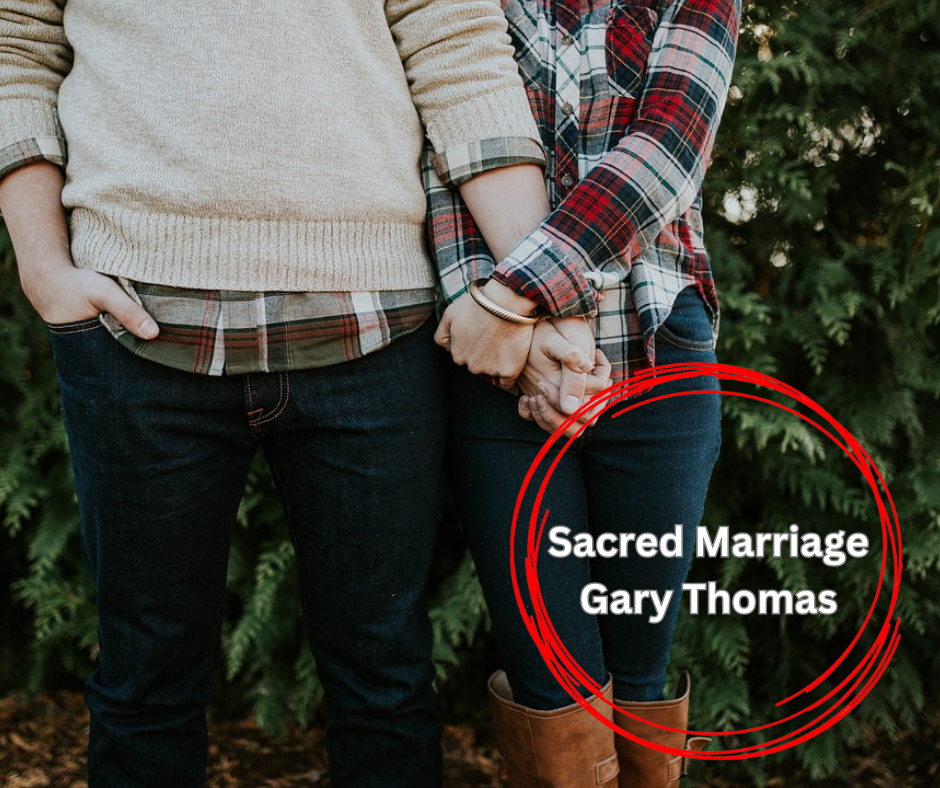 Sacred Marriage by Gary Thomas
Class led by Pastor Seth & Denise Bowker
What if God designed marriage to make you holy instead of happy? What if your relationship isn't as much about you and your spouse as it is about you and God? In Sacred Marriage, best-selling author Gary Thomas uncovers the ways that your marriage can become a doorway to a closer walk with God and with each other.
Within the sections of Sacred Marriage, Thomas invites you to see how God can use your relationship with your spouse as a discipline and a motivation to love God more and reflect more of the character of his Son.
In addition to life-changing insights from scripture, church history, and time-tested wisdom from Christian classics, you'll find practical advice and techniques to make your marriage happier by becoming holier husbands and wives.
In Sacred Marriage, you will be give the tools you need to:
Turn marital struggles into spiritual and personal appreciation
Love your spouse with a stronger sense of purpose
Confront your weaknesses and sin in order to grow your relationship with God and with your spouse
Partner in the spiritual growth and character formation of your spouse
Transform a tired marriage into a relationship filled with awe and respect
Thomas reveals that sacred marriages teach us to love God and others well by fostering a healthy sex life, a strong prayer life, and a rich spiritual life. God uses our marriages to help us grow in character, in prayer, in worship, and in service – we just have to recognize that the purpose of marriage is holiness, not happiness.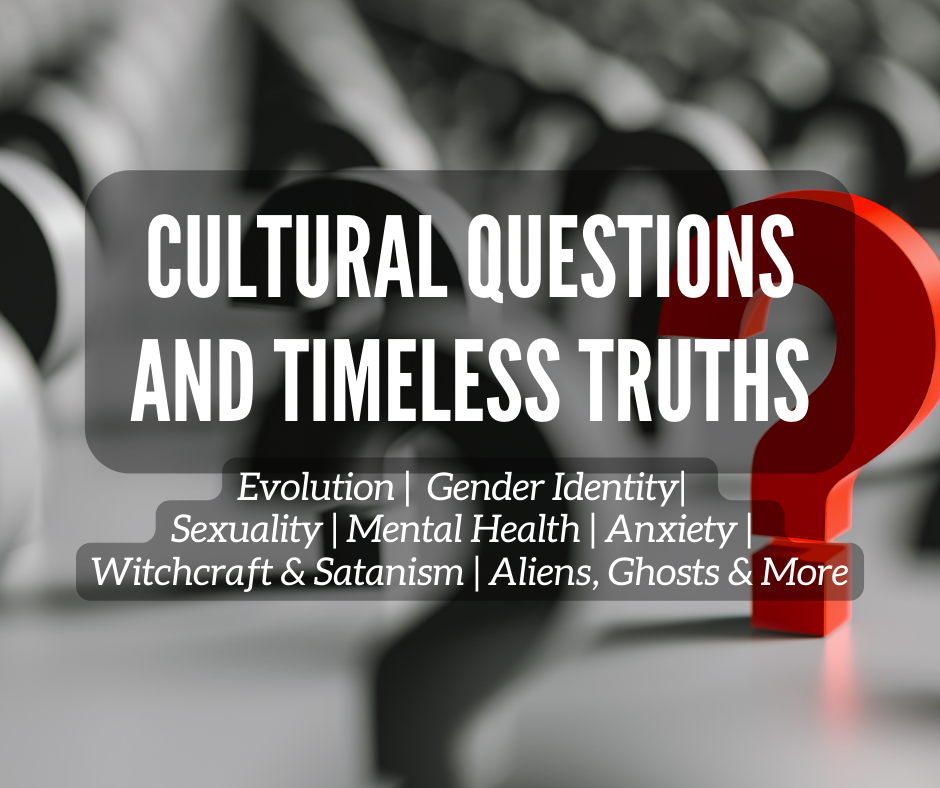 Cultural Questions and Timeless Truths
Class led by Pastor Luke Dunn
Topical Study covering issues like:
Evolution
Gender Identity
Sexuality
Mental Health
Anxiety
Witchcraft and Satanism
Aliens and Ghosts
and more…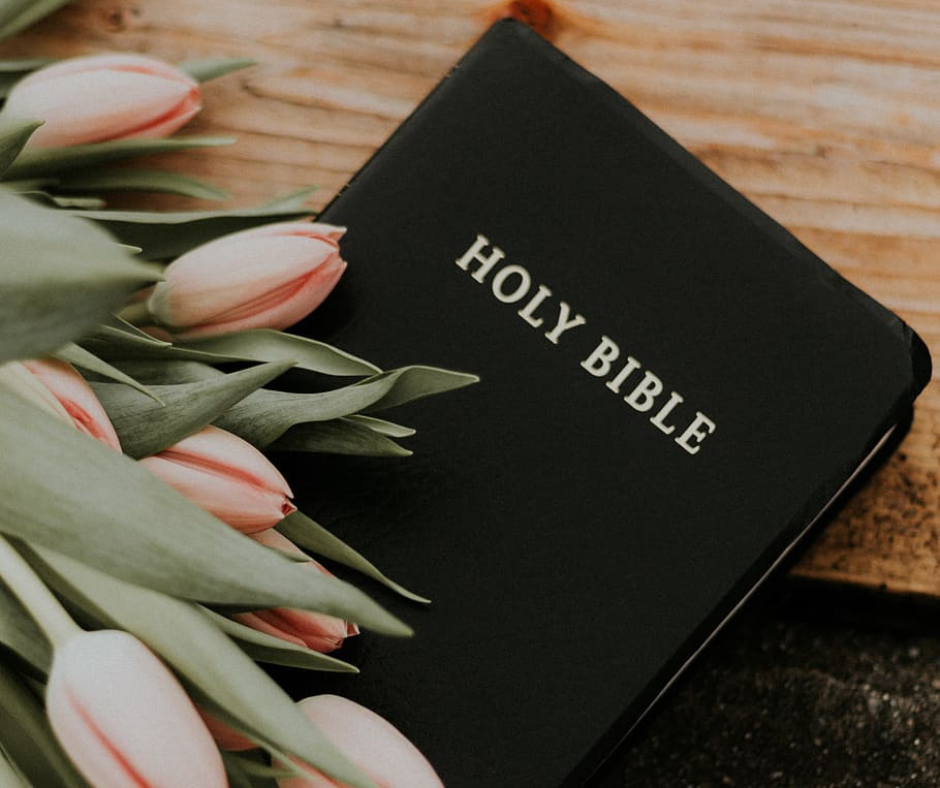 Women's Verse by Verse
Class led by Sheri Olson
This study is held off site at Laurie Louck's home (612 NE 2nd Ave, Aledo). Ladies will walk verse by verse through the Scriptures. We are currently in Matthew. You only need to bring your Bible and a notebook.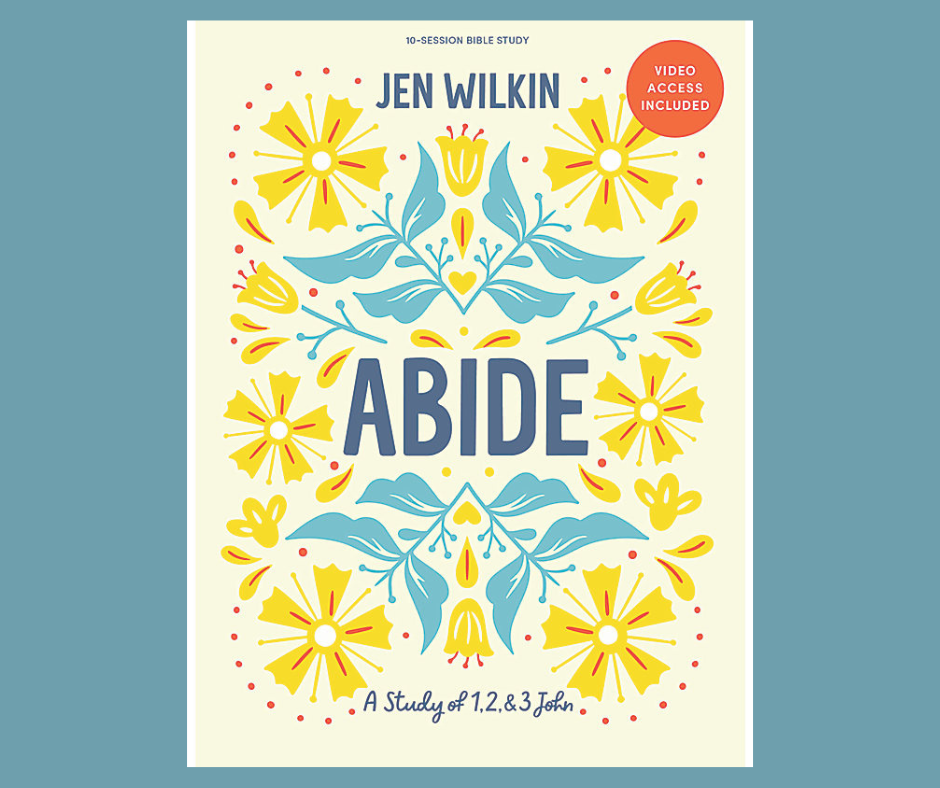 Women's Abide-A Study of 1st, 2nd & 3rd John by Jen Wilken
Class led by Kim Sheese
Women's Study. How can we hold onto assurance of our faith? How can we discern the truth from a lie? How can we know God loves us? In this Bible study on the letters of 1, 2, and 3, John, Jen Wilkin helps you see how two thousand years later, his words call to Christians in similar challenges to recall a great salvation and to abide in the truth.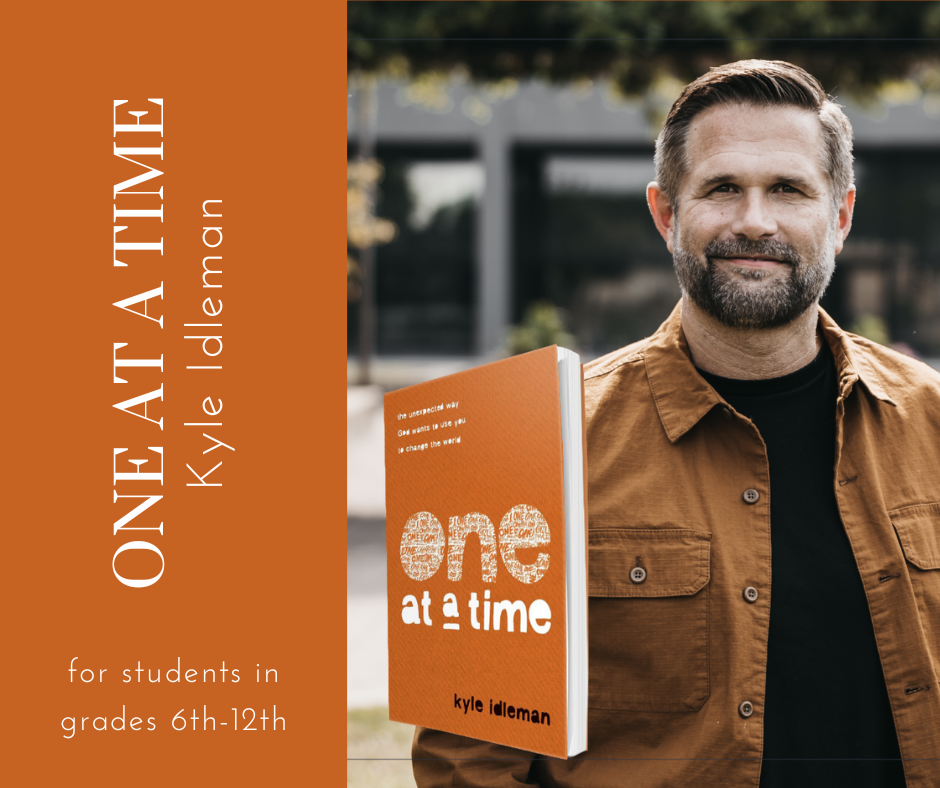 One At a Time by Kyle Idleman
Class led by Pastor Austin Shields
This class is for students in grades 6th-12th.
Nobody grows up dreaming of waking up, going to school or work, heading home, watching Netflix, scrolling through social media, and then doing it all over again the next day until their last breath. We all want to be used to change the world. We don't want to spend our lives being time-wasters, or space-takers, or binge-watchers, or game-players, or even book-readers. We want to be difference-makers. But it's easy to get caught up in the everyday stuff of life until the years slowly go by, and with each passing year, the question seems to get louder: Am I making any difference in this world? We want to make a difference, but there are so many opinions on the way to do that. Maybe there's a different way to make a difference, and we're just missing it.
Without a doubt, Jesus is the person who has made the biggest difference in all of history. So, how did Jesus make such a difference in this world? If we study the story of his life as recorded in the Gospels, there are a number of answers we could highlight, but there's one particular phrase that captures how Jesus had such an impact, and this phrase is how he wants to use us to make a difference: one at a time. Making a difference isn't measured by a viral post or a name on a building. It isn't determined by a following or a fan base. Making a difference isn't dependent on what's in your bank account or who's in your contacts. Want to make a difference? Focus on the one. That's it. That's the secret of the way of Jesus. One at a time.
Students 13 years and older:
Students under 13 years old: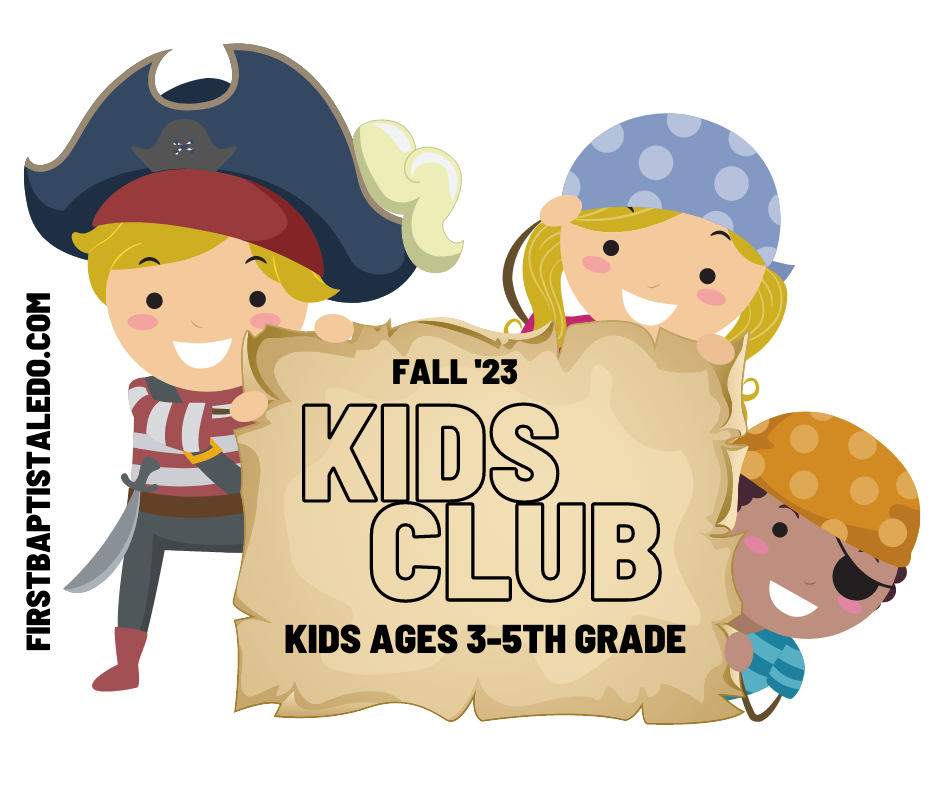 Winter/Spring '23 Kids Club Details
Kids ages 3 through 5th grade are invited to join us for the Winter/Spring '23 session of Kids Club at FBC, Aledo, IL on Wednesdays from 6:30-8:10pm starting Feb. 1st-March 29th. *No Kids Club March 15th- A Family Night at Elevate Trampoline Park is planned that evening. Details TBA
Fall '23 Kids Club Details
Kids ages 3 through 5th grade are invited to join us for the Fall '23 & Winter/Spring '24 session of Kids Club at FBC, Aledo, IL on Wednesdays from 6:30-8:05pm from Sept. 6th-Nov. 8th & Jan. 17th-March 20th.
What's Kids Club?
It's a bunch of fun, that's what it is! In the fall, kids will learn about "The Lord's Prayer" and in the winter/spring, they will learn about "Jesus as Savior" from Gospel Project. We have a great time playing games, engaging in Bible activities, eating yummy snacks, and making new friends.
Service Project Goals
Operation Christmas Boxes: Kids Clubbers & their families will be encouraged to grab a box to fill with fun & practical items for kids in need all over the world. Boxes with instructions will be available to pick up in the church lobby in October. Boxes need to be filled & returned the week of Nov. 13th. Details will be announced during the session.
Blessing Box Collection: Kids Clubbers are encouraged to bring in non-perishable food items for the Blessing Box in the back parking lot of FBC. Please bring these items with you to Kids Club and put in the donation box at check-in. Thank you for helping those in need in MC. *No expired items, please.
Bible Memory Challenge
Kids will learn and recite the Lord's Prayer by the end of the session. Kids will use these points on the last night of the fall session at our Candy Land Party.
Kids Club Theme Nights:
Sept. 20th- Fake-an-Injury Night: Kids can…that's right…fake an injury for some giggles. Get creative & see you there!
Sept. 27th- Banana Split Night: We'll be building a banana split with the Lord's Prayer and mini-splits to enjoy in snack time.
Oct. 11th- Hillbilly Night: Kids can dress up like a hillbilly and play fun hillbilly games during game time.
Oct. 25th- PJ & Movie Night: This will be a fun, relaxing evening with yummy snacks. Movie TBA
Nov. 8th- Treasure Chest Shop (Last night): We're ending the fall session with pirates treasure on the last night. K-5th grade kiddos will get to spend their Bible Memory coins at our Treasure Chest Shop and Pre-k will go home with treasure boxes. News friends are welcome to join & will get "coins" to spend at the shop.
Kids Club/Nursery Check-in
Check-in is from 6:15-6:30pm through the FRONT lobby doors. No early arrivals, please. Please go up the ramp (to the left of the front door) to enter the line in order. Pre-register in advance to make this process faster.
Security Tag: All kids must have an adult present at check-in so they can collect the security tag needed for pick-up. No door drop-offs.
NEW>>Where do kids go once they get checked-in? ALL Crews will go to the sanctuary to find their crews this session. Their crew number is located on their name tag.
Nursery: Adults taking classes or volunteering can check-in their little ones (2 and younger) along with their Kids Clubbers at the nursery door so they can get their pager. If you have nursery kiddos, skip the line and check-in your whole family at the nursery door.
Pick-up starts at 8:05pm
All Kids Club participants will be picked up in the sanctuary. We ask that adults picking up Kids Clubbers enter the line outside the sanctuary door with their security tag. The doors will not open until all crews are in the sanctuary at 8:05. Please pick-up kiddos by 8:10.