The 5 Love Languages Marriage Conference
Coming to Harvest Bible Chapel in Davenport on Saturday, Jan. 12th, 2019 from 9am-3:30pm. Dr. Gary Chapman will be Live at this conference! Get more information and register at
Harvestdavenport.org
.
We will be blessing 1 couple with a pair of tickets to the conference. If you would like an opportunity to win, stop by table in the lobby and drop your name and phone number in the registration bucket. The drawing will take place on Wed. Jan. 2nd, 2019 at 9am.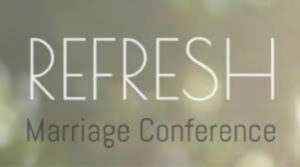 Refresh Marriage Conference
We will give you the tools and insights to grow in your intimacy with God and each other. Whether you just want to refresh your oneness, or need to repair it, don't miss out on God's best!
Date/Time: Sat., Jan. 26th from 8:30am-12:30pm Location: Calvary Church of the Quad Cities – 4700 53rd Street, Moline Cost: $50 per couple Snacks and beverages are available for sale at the event. Register at:
daretobedifferent.com
Childcare care will be provided. *ALL REGISTRATIONS FOR CHILD CARE MUST BE SUBMITTED PRIOR TO JAN 20TH*** If you are requesting childcare, please call 563-386-1990.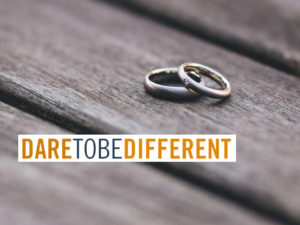 Marriage Mentoring
Marriage Mentoring is a process where key couples in our church have been trained to mentor other couples, especially those in crisis. It is a hands on method of mediation and negotiation, empowering couples to solve their own issues. It is unique in that it's designed to be effective for premarital couples, couples wanting to enrich their marriage and couples in crisis. Marriage Mentoring is based on biblical principles and provides mentee's with a scripture reference guide in their workbooks.