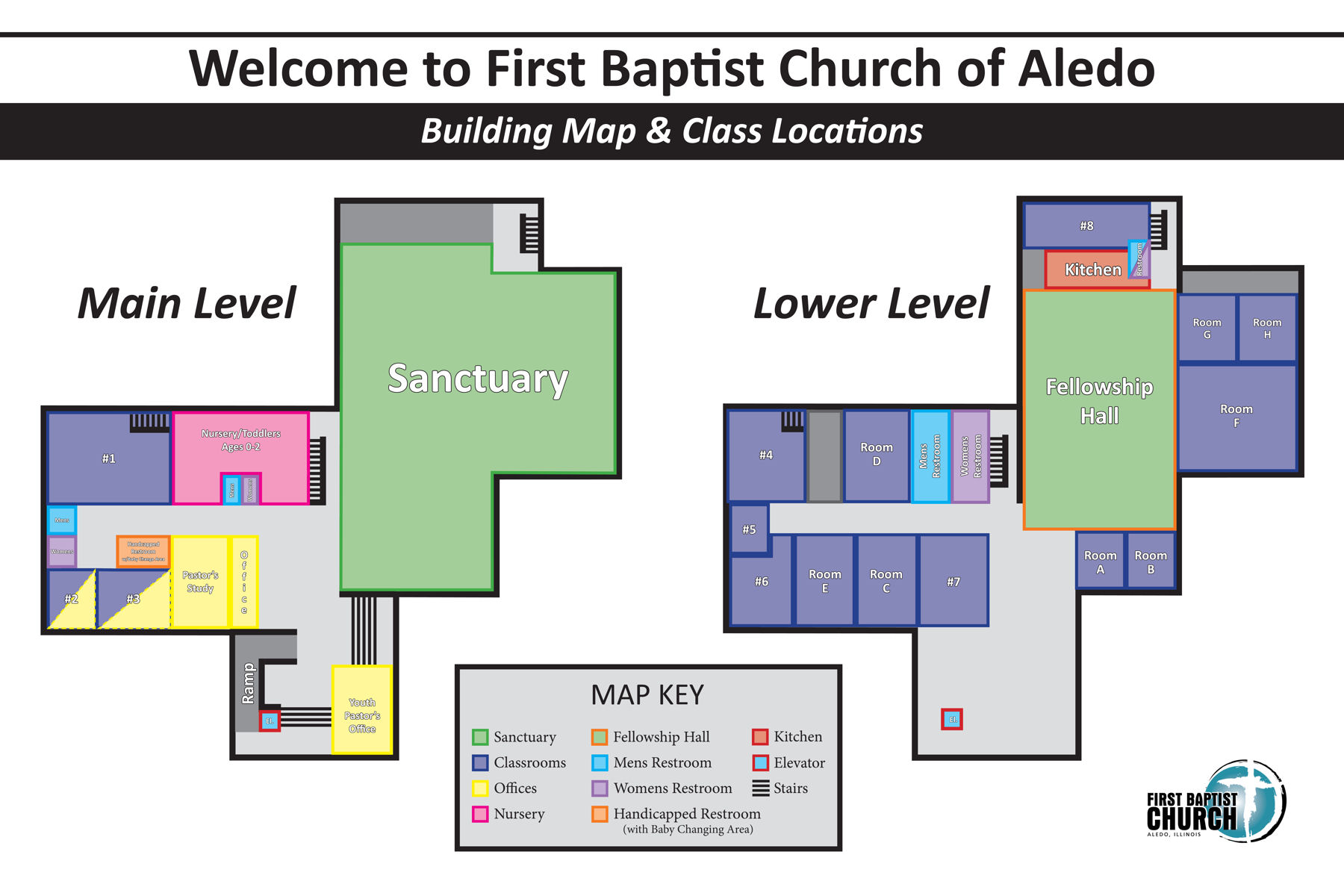 Room Key for Sunday School
We have classes for kids and adults! Feel free to jump in anytime.
Classes are Sunday mornings from 9:00 – 10:00 am.
Class
Nursery (9-11am)
Pre-K: Ages 3 & 4
Ages 5 – 1st Grade
2nd & 3rd Grade
4th & 5th Grade
Teacher
Rotation of Volunteers
Kelly Higgins, Lynda Castor & Nadine Coulter
Gina Young & Anita Parkinson
Denise Kelly & Stu Klink
Jenny Dixon & Jason Connell
Room
Upper Level
Lower Level-Room A
Lower Level-Room B
Lower Level-Room D
Lower Level-Room C
Class
Jr. High (6th-8th)
Sr. High (9th-12th)
Teacher
Kevin & Pam Ricke
Mike Bowns
Room
Lower Level-Room E
Lower Level-Room G
Class
FFC
Bible Study
20Something/College Age
Berean Class
Seekers
Teacher
Ron Moffitt
Pastor Luke Dunn
John Kelly
Steve Struble
Dave Potthast
Pastor Seth Bowker
Crystal Clark
Room
Upper Level-Room 1
Lower Level-Room 4
Lower Level-Room 5
Lower Level-Room 8
Lower Level-Room 6
Lower Level-Collide Room F
Upper Level-Room 3
We have a Cry Room available during the 8:00 am and 10:15 am worship services in Upper Level – Room 1 (Enon Room – down the hallway from the Sanctuary.) You can watch and listen to the worship service in this room.