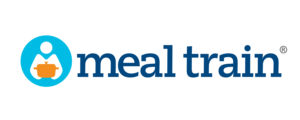 MealTrains are calendars that coordinate meals for our loved ones, usually when they're going through a life change. Maybe they've just had a baby and are busy with diapers and new sleep routines. Maybe they're grieving over the loss of a parent so they can't cook for themselves, or maybe they have just had an illness or surgery is slowing them down. Whatever they're going through, by contributing to a meal train, you can make sure they are being well-fed during their time of need or transition. MealTrain is an especially handy tool to keep things organized, and the family receiving meals can also sign in to indicate food allergies or dietary restrictions.
Here at First Baptist we use Mealtrain.com to coordinate these meals. If you are interested in being on the list to be contacted to make meals, please click the "Volunteer for MealTrain" button above. You will be emailed every time a new Mealtrain is set up but you are not obligated to sign up for each one, you are able to only sign up when you are able to help out. If you are in need of a MealTrain, please click the "Request a MealTrain" button above.
Here are a few helpful hints about the meal train process.
1. Think ahead when you sign up for a date. Look at your own calendar to check your availability. Know
what you'd like to cook and check what others have already signed up to bring. Try to avoid repeats!
There really is such a thing as too much pasta or chicken.
2. Pay special attention to delivery requests. Note the time they have requested for their delivery and
whether they care if the meal is delivered hot or cold.
3. Be particular about the food containers you choose! I always try to use disposable containers whenever possible. That way, I don't have to remember to track down dishes that I need back and the family with a new little one or ill family member has fewer dishes to do.
4. Package your items carefully. Make sure lids close tightly and containers aren't too big or too small.
Learn from the time I ended up with meat gravy all over the trunk of my car! It was an ugly, ugly mess
and my van smelled for months.
5. Include preparation instructions. If your dish needs to be reheated, a topping needs to be added, or a salad mixed in a certain way, it's best to include those instructions to avoid confusion.
6. Double the recipe! So often it's just as easy to make a double batch of a recipe as it is to make a single. Whether you keep the second half for your own family to eat or send it along ready for the receiving family to put in the freezer, doubling is best.
7. Make note of special circumstances. How many kids and adults will be eating the meal you prepare?
Are there food allergies? Things that the kids just won't eat? It would be a shame to make a meal that
the family couldn't eat.
8. Keep your visit quick. Unless you've previously arranged a visit with the family or are providing
additional care, it's best to be in and out as quick as possible.
9. Make breakfast instead of dessert. If you like to bake, consider making some muffins or quick bread
for the family to enjoy the next morning!
10. Don't stress if something comes up. Things happen. Kids get sick and life gets hectic. If circumstances change at the last minute, don't stress. Offer to order pizza or deliver carry-out from their favorite restaurant. It might be just hit the spot!
Questions can be emailed to FBC MealTrain Coordinator, Jenny Dixon.